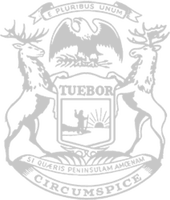 PHOTO INFORMATION: Rep. Kunse (R-Clare) is sworn in by House Clerk Gary Randall.
Rep. Kunse: New Lansing office open to serve 100th District residents
State Rep. Tom Kunse today announced his new Lansing office is officially open and ready to serve the residents of Michigan's 100th House District.
Kunse is beginning his first term after being elected this past November. He represents the new 100th House District following the statewide redistricting process.
"It's a tremendous honor to represent the residents of my district here in Lansing," Kunse said. "Hearing from folks in our unique community will help me best serve our area. I encourage all those who live in my district to reach out with any questions, concerns or ideas."
In Kunse's office, Alex Dempsey serves as legislative director and Olivia Ammerman is the constituent relations director.
"Alex and Olivia bring years of legislative experience, as well as a deep understanding of our community," Kunse said. "They will be true assets to the people of the 100th, and I'm proud to say they're on my team."
The 100th House District includes Mecosta and Osceola counties, and parts of Lake and Clare counties.
Rep. Kunse's office is located at S-1289 in the Anderson House Office Building. He can be contacted by calling (517) 373-7317, emailing TomKunse@house.mi.gov, or mailing correspondence to S-1289 House Office Building, P.O. Box 30014, Lansing, Michigan 48909.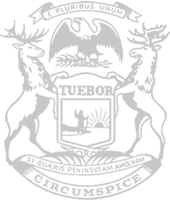 © 2009 - 2023 Michigan House Republicans. All Rights Reserved.
This site is protected by reCAPTCHA and the Google Privacy Policy and Terms of Service apply.