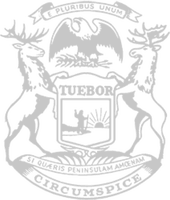 Speaker Wentworth on MCCA refunds
Speaker of the House Jason Wentworth today released the following statement after car insurance companies refunded $3 billion to Michigan drivers from the operating surplus of the Michigan Catastrophic Claims Association (MCCA):
"People are really struggling with high inflation at the grocery store and the gas pump, and we could all use a break. Fortunately, this massive refund from our car insurance reform law is hitting at the just the right time to help all our families make ends meet and stay on top of our monthly bills. When you add this refund to the lower rates, lower MCCA annual fees and new low-cost choices, car insurance reform just keeps paying off in a big way for Michigan drivers."
Speaker Wentworth chaired the nine-member select committee on reducing car insurance rates that wrote and negotiated the 2019 car insurance reform, which included strong cost controls and new coverage options. That bipartisan group of legislators also ordered regular automatic refunds from the MCCA to Michigan drivers, which helped lead to the $400 per vehicle checks sent out over the past two months and could lead to further refunds after the regularly scheduled audit in July.
The deadline for insurance companies to deliver the refunds is today, May 9. Drivers who have not yet received their $400 refund for each insured vehicle should contact their insurance company to verify their address and banking information.
####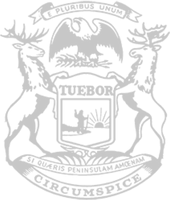 © 2009 - 2023 Michigan House Republicans. All Rights Reserved.
This site is protected by reCAPTCHA and the Google Privacy Policy and Terms of Service apply.