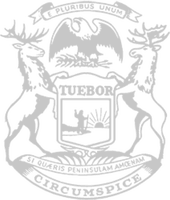 Rep. Tisdel secures landfill remediation funding that could clean Rochester Hills lot
Mayor Barnett, City Council VP Bowyer voice support
State Rep. Mark Tisdel, along with Rochester Hills Mayor Bryan Barnett and City Council Vice President Susan Bowyer, today touted critical funding they helped secure to remediate landfill sites in Michigan, an effort that could help clean up property in Rochester Hills.
The $100 million program, funded in a supplemental budget approved by Tisdel and the Legislature last week and signed by the governor today, will provide grants to remediate or redevelop landfill facilities for future economic development.
"With investment and hard work, a trash site can become a community treasure," said Tisdel, R-Rochester Hills. "Landfill remediation efforts not only create a healthier environment. The transformative projects also create jobs and generate economic activity. Old, inactive landfill property in Rochester Hills has sat useless long enough, so I helped launch a new, bipartisan program to help fund cleanup work in Michigan. Restoring and repurposing landfills will clean and grow communities like Greater Rochester."
Tisdel, who previously served eight years on the Rochester Hills City Council, said the support of city officials was crucial to securing the cleanup funding plan.
"Michigan's recent supplemental budget includes a significant investment into the Strategic Outreach and Attraction Reserve fund," Barnett said. "Resources will be available for site readiness improvements like brownfield rehabilitation. Rochester Hills will eagerly pursue a portion of these funds to rehabilitate property and open our doors to more commerce and industry in our city."
Bowyer said: "The city of Rochester Hills appreciates state support to help clean up former landfills. The Madison Park landfill area is a priority for our city, as it sits across the street from our newest park, Innovation Hills, which has attracted a lot of attention for its inclusive playground and its numerous pathways and boardwalks in the nature areas. Landfill cleanup will greatly benefit our community, and I sincerely appreciate Rep. Tisdel's efforts to fund the type of cleanup needed in Rochester Hills."
Tisdel last year helped secure funding for Innovation Hills in the state budget.
"Leaders in Rochester Hills, including Mayor Barnett and Council Vice President Bowyer, tirelessly advocate for our city," Tisdel said. "Thanks to their committed efforts, our state and community will have a cleaner, brighter future."
###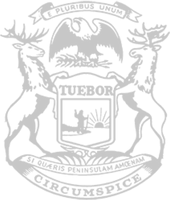 © 2009 - 2023 Michigan House Republicans. All Rights Reserved.
This site is protected by reCAPTCHA and the Google Privacy Policy and Terms of Service apply.