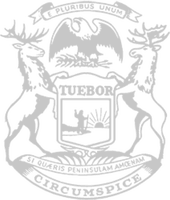 Rep. Tisdel lauds services, savings in newly signed budget
Support for Rochester park, other outdoor projects also becomes law
Michigan's latest bipartisan budget, backed by state Rep. Mark Tisdel, today became law, setting Michigan up for success by funding roads, law enforcement, and other key public services.
House Bill 5783 provides the general budget for fiscal year 2023, which begins in October. The school budget, contained in Senate Bill 845, became law last week.
Tisdel, who serves as majority vice chair of the House Tax Policy Committee, highlighted the budget's multibillion-dollar surplus, which could be used to offset possible tax relief.
"Our bipartisan budget maintains the services people expect from their government — like education and infrastructure," said Tisdel, R-Rochester Hills. "We reduce debt and save billions of dollars, actions that will ensure our state can continue providing the same necessary services in the future. As inflation and other economic obstacles get in the way of Michiganders working to provide for their families, budgetary savings can also support tax savings for those struggling. In the Legislature, we will continue working for bipartisan agreement to deliver tax relief to the people."
Tisdel and fellow legislators on both sides of the aisle have called for tax relief in recent months. This year, the Legislature has approved two different plans for income tax relief and a gas tax pause, all of which were vetoed by the governor. Tisdel said he hopes the collaboration that produced the budget will repeat itself in achieving agreement on tax relief.
The Legislature and governor also approved a plan to fund land acquisition and development projects using the Natural Resources Trust Fund, which collects revenue from the development of minerals on state land — not general tax money. Senate Bill 1028 includes funding to help Memorial Grove All Abilities Park in Rochester install accessible play equipment.
"The visionary Memorial Grove All Abilities Park will serve everyone in our community," Tisdel said. "This funding will help create accessible, outdoor opportunities in Greater Rochester."
In addition to savings for potential tax relief, Tisdel said the approved budget will promote fiscal responsibility by paying down debt. The plan puts down a total of about $2.6 billion to reduce the debt of public retirement systems, including for local government employees, educators and school staff, and the Michigan State Police. Tisdel emphasized that a major focus of new funding in the budget is one-time spending — not ongoing programs.
Other highlights of the budget include:
Protecting communities: On top of regular police funding, additional support for state and local law enforcement will help officers protect people throughout Michigan and form relationships in the communities they serve. The budget provides $30 million to help meet critical staffing needs in public safety departments by funding cadet salaries and scholarships for police academies. To help bring law enforcement and community members together, $16 million will support community policing initiatives, and $7.5 million will replicate Detroit's successful Police Athletic League in other communities, helping foster relationships between police and local residents.
Boosting workers and local businesses: The plan provides resources for a variety of programs to help Michigan workers and businesses thrive, including community and economic development, job training like the Going PRO Talent Fund, the Pure Michigan campaign that promotes tourism, and other efforts.
Fixing roads: The plan continues to repair roads and bridges in Michigan, building on a $4.7 billion plan passed in March, which funded roads, bridges, dams, broadband equipment, and other infrastructure. The $6 billion Department of Transportation budget distributes increased funding to local road agencies.
Educating students: The record school aid budget increases the equal per-pupil foundation grants, bolsters support for special education and at-risk students, and reinforces critical school safety efforts, while helping address learning loss.
###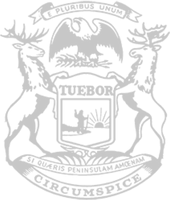 © 2009 - 2023 Michigan House Republicans. All Rights Reserved.
This site is protected by reCAPTCHA and the Google Privacy Policy and Terms of Service apply.