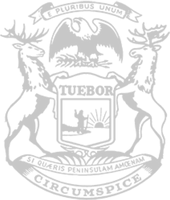 Rep. Rendon: Michigan Legislature continues to pursue impactful expungement reforms
State Rep. Daire Rendon today highlighted recent expungement reforms spearheaded by the Michigan House.
The Michigan Senate recently approved a bipartisan plan from state Reps. Joe Bellino and Tenisha Yancey to allow courts to expunge first-time operating while intoxicated (OWI) offenses. Rendon and the House approved the plan – House Bills 4219-20 – overwhelmingly in March. A related bill moving through the Legislature, Senate Bill 400, extends the time for filing an application to set aside a first violation from three to five years.
"Driving under the influence offenses impact many people, and it can impact their ability to hold a job and provide for their families if they lose their license for a prolonged period of time. This is especially the case in rural communities where people have longer commutes to and from work," said Rendon, of Lake City. "It's important to look at these non-violent cases and provide people with a second chance. This creates a fairer and more efficient criminal justice system for people across Michigan."
Rendon pointed out that OWI expungement will not be automatically done through the state under the measures. People wishing to have offenses removed from their "public" records will have to file paperwork with a local county court. Law enforcement will always have access to offense records.
During the 2019-20 legislative term, Rendon and the Michigan House advanced other expungement measures which set aside various offenses and established a process to automatically set aside certain convictions after 10 years.
"Our state's justice system should be a model of rehabilitation, not burdensome punishment that follows people around for years or even decades," Rendon said. "It's important for people to be able to get back on their feet and the Michigan Legislature is actively pursuing reforms that accomplish this process."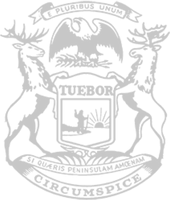 © 2009 - 2023 Michigan House Republicans. All Rights Reserved.
This site is protected by reCAPTCHA and the Google Privacy Policy and Terms of Service apply.