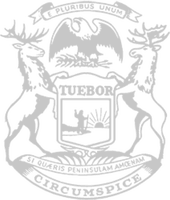 Rep. Markkanen: Signed education budget is historic commitment to future generations
State Rep. Greg Markkanen, a member of the House Education Committee, today underscored critical new investments for students in the U.P. and throughout the state.
Markkanen, who taught high school civics, history and geography for Baraga Area Schools prior to becoming a representative, noted the additional resources that will be available to schools in the region now that Senate Bill 845 has been signed.
After last year's budget provided schools with equal per-pupil foundation allowance funding for the first time, the new plan maintains the equal funding and increases the amount of each grant from $8,700 per student to $9,150. The budget adds $246 million in reimbursements to help districts bolster special education services and an additional $745.5 million will go toward at-risk students to ensure that every child has a chance to thrive.
The budget also utilizes one-time federal funding to provide $52 million to schools to address learning loss after COVID-19 school closures. Schools will be required to submit plans for how learning loss will be addressed to access the funding.
"This plan the Legislature sent to the governor is one that invests in every student across the U.P.," said Markkanen, of Hancock. "We needed to invest in our state's next generation after so many students were set back by COVID-19 and executive orders that limited vital in-person classroom time. This is a way forward with that in mind, and it shows Michigan is serious about education."
School safety is also a top priority of the budget plan. A total of $168 million in safety grants will help secure schools in the U.P. and throughout Michigan and another $25 million will support putting school resource officers in schools to protect students.
#####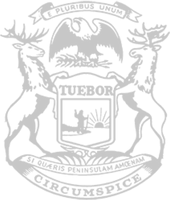 © 2009 - 2023 Michigan House Republicans. All Rights Reserved.
This site is protected by reCAPTCHA and the Google Privacy Policy and Terms of Service apply.