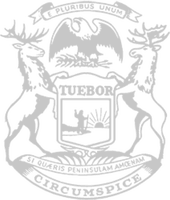 Rep. Markkanen: Signed budget will use tax dollars effectively, responsibly
State Rep. Greg Markkanen today hailed a signed state budget for the upcoming fiscal year as one that will provide crucial resources to families, workers and communities while respecting state spending and the hard-working taxpayers who help foot the bill.
The new budget, which will kick in Oct. 1, prioritizes education, mental health, school safety and more. It also pays off long-term debt to provide more financial flexibility going forward and leaves billions of dollars available for tax relief that people desperately need in the face of surging costs.
"Responsible state spending is a major issue for people I talk to throughout the western U.P.," said Markkanen, of Hancock. "The proposal I worked to pass with the Legislature and send to the governor does not constitute a blank check. It's a commitment to providing necessary resources that will allow people to thrive, while also being mindful that we need to work to let people keep more of what they earn as they continue to see high costs at the gas station, grocery store and elsewhere."
Highlights of the plan include:
A robust commitment to mental health: Mental and behavioral health facilities and programs are slated to receive a $625 million boost to improve services for both children and adults across the state, including in the U.P.
Public safety funding: A total of $130 million is included to support local law enforcement and public safety personnel. This includes help for police academies with scholarships and cadet salaries, community policing investments, EMS training, fire department equipment and communications tower upgrades.
Resources available to workers and local businesses: The plan provides resources for a variety of programs to help Michigan workers and businesses thrive, including community and economic development, the Going PRO Talent Fund which trains workers for high-demand jobs, and other efforts.
Reducing public debt: Escalating payments into public employee pension systems are crippling the finances of schools and local governments – and would continue to do so unless action is taken right now. The new budget allocates $2.6 billion to reduce debt in these systems, including $1.725 billion in K-12 and university systems, $750 million for local municipalities and $100 million in the Michigan State Police system. Markkanen said the funding will free up resources to be used for other services both now and in the future – which gets more money into schools and communities.
#####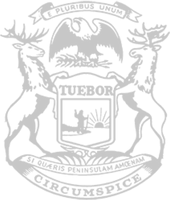 © 2009 - 2023 Michigan House Republicans. All Rights Reserved.
This site is protected by reCAPTCHA and the Google Privacy Policy and Terms of Service apply.