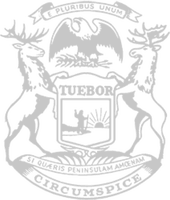 Rep. Lilly: Michigan House gives final legislative approval to bipartisan plan helping offset costs of PPE for job providers
The Michigan House today overwhelmingly gave final legislative approval to Rep. Jim Lilly's bipartisan plan making personal protective equipment and disinfecting products more affordable during the COVID-19 pandemic.
The legislation advances to Gov. Whitmer for her consideration.
The plan – sponsored by Lilly, R-Park Township, and Rep. Sarah Anthony, D-Lansing — benefits workplaces that already have bought and continue to buy the material due to COVID and requirements imposed by state government. The legislation would exempt these purchases from Michigan's 6 percent sales and use tax for employers with COVID-19 safety protocol plans.
House Bills 4224 and 4225 were approved by 102-7 votes today.
"This plan received overwhelming bipartisan support for good reason – it's the right thing to do for Michigan job providers, their employees and customers," Lilly said. "Workplaces across Michigan have faced tremendous and unprecedented challenges during the COVID-19 pandemic simply keeping their doors open. They've been working hard to keep people safe – and that includes the purchase of personal protective equipment. The government should not be profiting off Michigan businesses protecting our families, so I am hopeful the governor will sign this bill helping workplaces across the state."
Currently, personal protective equipment typically used in manufacturing operations is already exempt from sales and use tax. The new legislation would extend the exemption to PPE and supplies related to COVID-19.
The Small Business Association of Michigan, Michigan Retailers Association, Michigan Manufacturers Association, Detroit Regional Chamber and several other chambers of commerce across the state have stated support for the plan.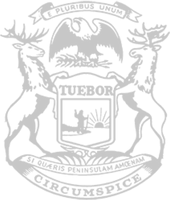 © 2009 - 2023 Michigan House Republicans. All Rights Reserved.
This site is protected by reCAPTCHA and the Google Privacy Policy and Terms of Service apply.