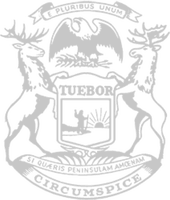 Reps. Jim Lilly (right) and Lori Stone host author and illustrator Aaron Zenz at the Michigan Capitol
Rep. Lilly hosts children's author at Michigan House for 'March is Reading Month'
Rep. Jim Lilly of Park Township this week hosted a children's book author and illustrator at the Michigan House – recognizing 'March is Reading Month.'
Lilly introduced the special guest – Aaron Zenz of Spring Lake. Zenz has authored several books including The Hiccupotamus, Monsters Go Night-Night, and many more.
Lilly made the introduction along with Rep. Lori Stone.
"Aaron loves the art of storytelling, and he pairs it with his talent as an artist very well," Lilly said. "Aaron's books are brought to life with vivid, whimsical imagery. They are humorous and engaging, capturing the attention of young readers. Aaron works with other authors as well to bring their stories to life with illustrations. He also utilizes multimedia platforms to bring literature to life through animation and podcasts.
"Not only does Aaron create children's literature, he is a fan who has collected over 3,500 children's literature titles. It's only fitting that we express our appreciation for him, and there is no better time to do so than during March is Reading Month."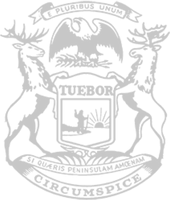 © 2009 - 2023 Michigan House Republicans. All Rights Reserved.
This site is protected by reCAPTCHA and the Google Privacy Policy and Terms of Service apply.