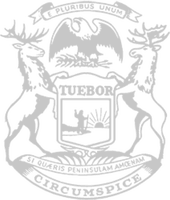 Rep. Howell's plan to increase funds for Police Officers in schools passes the House
Lawmaker insists that every school district should be given the financial ability to employ a police resource officer.
Rep. Gary Howell (R-North Branch) has successfully sponsored and gotten adopted an amendment to increase funding for School Resource Officers (SRO) throughout Michigan. SROs are police officers specifically assigned to protect the students and personnel in our schools.
"The House Appropriations Committee had initially proposed $10 million for school police protection. My amendment increased that amount five times to $50 million," Howell said. "Last week, in Oxford, we learned just how vital police officers are in our schools."
"An SRO is not simply a cop," Howell said. "These officers are in the schools not only to provide physical protection, but also to build relationships with students and get a better handle on what's going on within the school. They are also heavily involved in mentoring students, which includes counseling and role modeling."
"Last week's events brought the value of SROs into stark reality," Howell said, in reference to the recent shooting at Oxford High School. "These officers are our first line of defense. They are on-site and are trained to go into immediate action to save lives."
"The bravery and quick action of the School Resource Officer at Oxford High School saved lives," Howell noted. "Within minutes, he disarmed and neutralized the killer. God only knows how many more individuals would have died without the SRO being on the scene."
"My son, John Howell, is a teacher at Oxford High School. Consequently, I know firsthand the angst that parents went through, not knowing whether or not their child was safe," Howell said. "Every parent of students in Michigan schools deserves to know that their children will have protection while they are in a school setting. Students need to be protected, so that they can focus on their education."
It's unknown precisely how many Michigan schools currently have SROs. The most recent data available indicates that about 61% of all public schools across the United States have security staff.
Howell's proposal amended House Bill 5522, which appropriates funds for public safety personnel across the state.
"I want every school board member to know that the financial resources will be available to employ School Resource Officers in their school districts," Howell said.
Howell's amendment passed the House overwhelmingly. The bill now advances to the Senate for further consideration.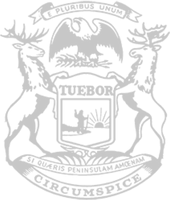 © 2009 - 2023 Michigan House Republicans. All Rights Reserved.
This site is protected by reCAPTCHA and the Google Privacy Policy and Terms of Service apply.