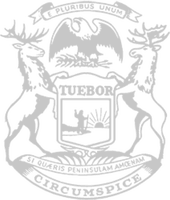 Rep. Hornberger advocates for child victims, works to mitigate recurring trauma
RELEASE
|
September 21, 2022
State Rep. Pamela Hornberger (R-Chesterfield Township) is working to protect child abuse victims from reliving trauma during forensic investigations and court proceedings. A bipartisan plan she helped introduce in June would require a child's initial testimony to be recorded, preventing him or her from testifying multiple times and reliving the event each time.
The Macomb County legislator testified on Tuesday before the House Judiciary Committee on House Bills 6290-6292, which amend the state's Child Protection Law, Revised Judicature Act, and Probate Code to require video recording of forensic interviews of children in child abuse or neglect investigations.
"Obtaining accurate information from a child who has sustained sexual abuse, physical abuse or neglect must be done carefully and deliberately," Hornberger said. "Children involved are understandably traumatized and nervous, making them particularly susceptible to influence and coercion. Law enforcement often coordinates with child advocacy center professionals trained to remain impartial and avoid any leading questions when conducting forensic interviews."
The improvements to the system were recommended by the Michigan Forensic Interviewing Protocol. A pilot project conducted in 2006 by Gov. Granholm's Task Force on Child Abuse and Neglect found that recordings resulted in more pleas entered to the original charge rather than going to trial. This decreases the likelihood that young, vulnerable children will have to repeat the painful details of their trauma repeatedly in front of a courtroom full of people.
"Pleading to a criminal charge of abuse or neglect would spare children – who have already endured so much – the additional trauma of having to testify in trial," Hornberger said. "This plan will save many more children from having to face the distress of testifying against their abusers."
Hornberger's bill in the package provides protocols for accessing and storing the recordings and increases penalties for intentionally disseminating them to unauthorized individuals, preventing them from being misused or falling into the wrong hands. If a court orders a copy of the video-recorded statement to be given to the defendant in a criminal case, then the court must specify who can view the tape, when the tape must be returned and state a reason for why the tape is being released to the defendant.
The plan remains under consideration by the committee.
###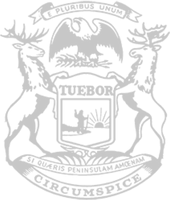 © 2009 - 2023 Michigan House Republicans. All Rights Reserved.
This site is protected by reCAPTCHA and the Google Privacy Policy and Terms of Service apply.