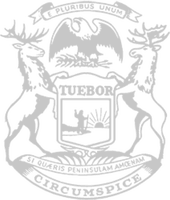 Rep. Hall elected to lead House Republicans in 2023-24 term
RELEASE
|
November 10, 2022
Legislator has delivered for families, communities and workers in House
State Rep. Matt Hall, of Comstock Township, has been elected Republican leader by his House colleagues for the 2023-24 legislative term.
Hall currently serves as House Republican caucus chair and will begin his third term in the Michigan House in January serving the 42nd District, which covers parts of Kalamazoo and Allegan counties. While leading the caucus in the new term, Hall will head up policy development, work with legislators to determine best fits for committee assignments and engage in key discussions with other state legislative leaders.
"I am grateful and eager for the opportunity to lead our House Republican caucus into the next term," Hall said. "The next two years are crucial for Michigan's future as the state faces numerous challenges. Families are struggling every day to make ends meet with cost increases that show no signs of letting up, and they're worried about their safety as they see crime rising across the country. We also must continue to position our state for the jobs of tomorrow by making Michigan competitive and attractive for job providers as they look for places to bring transformational economic opportunities.
"House Republicans have led the way and stood up for families and workers as they face these challenges, and we will continue to do so in the coming year."
Hall currently chairs the House Tax Policy Committee, where he has fought for numerous responsible tax relief measures to help people in the face of record inflation. He has successfully negotiated multiple tax relief measures and got them signed into law, including plans which will save small businesses – the backbone of Michigan's state and local economies – hundreds of millions of dollars per year collectively on their taxes and another that raised the personal property tax exemption. He sponsored a plan that would have helped people keep more money in their pockets by cutting income taxes while also eliminating most retirement taxes to help retirees living on fixed incomes in the face of out-of-control cost increases.
Hall has also sponsored bills devoting resources to critical industry and site readiness to help spur job growth. The bills will make the state a leader in research and development for semiconductors, advanced automotive projects such as electric battery technology, and life sciences – diverse industries that will bring good-paying jobs to communities and people across the state.
The 2023-24 legislative term begins Jan. 1.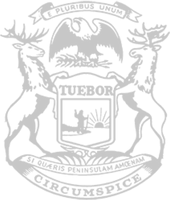 © 2009 - 2023 Michigan House Republicans. All Rights Reserved.
This site is protected by reCAPTCHA and the Google Privacy Policy and Terms of Service apply.