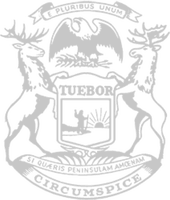 Rep. Frederick highlights budget investments in higher education, workforce development
State Rep. Ben Frederick of Owosso today highlighted significant investments in higher education, community colleges, and workforce development initiatives that are included in the state budget plan for the fiscal year that begins Oct. 1.
Frederick, chairman of the House's budget subcommittee on higher education and community colleges, said the plan approved by the Legislature provides at least a 5-percent increase in operations for every public university and community college while boosting efforts to train the next generation of Michigan workers.
"This budget supports public universities and community colleges in their work on behalf of Michiganders of all ages who are committed to furthering their education and gaining the skills they need to succeed in the workforce," Frederick said. "These investments are being made with the clear expectation that adult learners and non-traditional students will receive individualized program offerings, so they can earn a degree or employment-relevant credential in the minimal amount of time with a minimal amount of debt as their life experience and unique abilities are accounted for."
Highlights of the budget include:
Increases in operational funding. Every public university in Michigan will receive the equivalent of at least a 5-percent increase for operations. A per-student funding floor will be established at $4,500 per student, phased in over three years. Some universities are already well above this minimum, but a few are not. The state's lowest-funded universities will receive the most additional help – including Grand Valley, Oakland, Saginaw Valley, University of Michigan-Dearborn and University of Michigan-Flint. Community colleges also receive a 5 percent across-the-board funding increase for operations with a committee to be established to consider potential changes to the funding formula to better equalize support across institutions.
Paying off long-term debt. Seven universities remain captive to a now-closed state pension system which generates large expenses each year. The budget plan helps these universities by paying off more than half of the remaining employee retirement system debt. Paying off this debt improves their finances and allows for further investment in innovative programming and student supports.
Workforce training for Michiganders of all ages. Community colleges help train the next generation of Michigan workers, and that is particularly important right now in the health care field. The budget provides $56 million in federal funding to help community colleges partner with universities to provide bachelor's degrees in critically short-staffed nursing professions. The new budget also will include $6 million for industry short-term training grants through the Michigan Reconnect program and $10 million for an academic catch-up program at community colleges. Language ensuring maximized acceleration, dual enrollment credit transfer, testing for credit options and credit for the prior life experience of adult learners was also included.
Expanding tuition assistance programs. The budget expands several financial aid programs and places an emphasis on earning academic credit through exams. Scholarships awarded through the Michigan Competitive Scholarship program will increase from $1,000 to $1,500 per student, and the Michigan Tuition Grant Program serving students at independent institutions such as Baker College will increase awards from $2,800 to $3,000. The Tuition Incentive Program serving high school students is also enhanced with increased options for college credit attainment in the summer semester.
The community college and higher education budgets, contained within Senate Bill 845, now advance to the governor for her expected signature.
###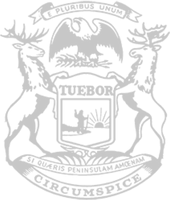 © 2009 - 2023 Michigan House Republicans. All Rights Reserved.
This site is protected by reCAPTCHA and the Google Privacy Policy and Terms of Service apply.