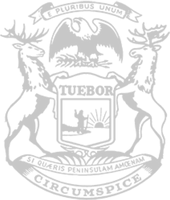 Rep. Eisen testifies on plan combatting high water conditions, providing support to families
State Rep. Gary Eisen this week testified before the House Natural Resources and Outdoor Recreation Committee in support of his legislation to help prevent further water damage to homes and property near state waterways during high water conditions.
Eisen's plan would authorize the Michigan Department of Natural Resources or the local sheriff to promptly issue appropriate permitting for temporary "lower wake speed" orders on inland lakes. The change is needed because it can take several months to get a permit under current law.
"Flooding is a major concern for the people in St. Clair County," Eisen said. "People in Clay Township in particular have come to me asking for help – they're scared. There's water flooding their yards and streets, and the prediction is that it's only going to get worse.
"We all know water levels are at record highs. My plan is in no way about permanently stopping Michigan boaters from enjoying the water. I certainly understand and support our families being outside and enjoying our state's natural resources. But we desperately need to come up with a solution, which is what my plan will do, to get this under control before it gets even worse.
These conditions are not slowing down anytime soon, so we need to speed the process to help prevent future damage."
Artie Bryson, Clay Township supervisor, testified before the committee in support of Rep. Eisen's measure.
PHOTO INFORMATION: Rep. Gary Eisen, left, testifies before the House Natural Resources and Outdoor Recreation Committee in Lansing in support of his plan to assist people living along inland lakes by speeding the permitting process for temporary "no wake zones." Joining Eisen in testimony is Artie Bryson, Clay Township supervisor.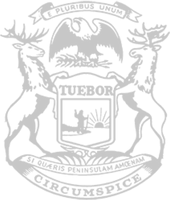 © 2009 - 2023 Michigan House Republicans. All Rights Reserved.
This site is protected by reCAPTCHA and the Google Privacy Policy and Terms of Service apply.