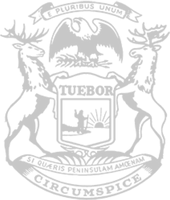 Rep. Carra: The FBI must be investigated for political corruption
State Rep. Steve Carra, of Three Rivers, today issued the following statement after the FBI searched former-President Trump's home at Mar-A-Lago last night:
"I, like most of you, was shocked when the news was released that the FBI sent 30 agents to the home of President Donald Trump at Mar-A-Lago last night. Their paper-thin allegations against the president were that he had withheld classified documentation, but the safe they claimed held these documents was empty. This act by the FBI is just another episode in the saga of a weaponized justice system being used as the radical left's political gestapo to hunt down enemies of their tyrannical regime.
The FBI never raided the home of Hillary Clinton after it was found she destroyed 33,000 emails worth of evidence. The judge who signed off on this sealed warrant to investigate President Trump was a member of the Epstein defense team. They have yet to properly investigate the Epstein case. Where is his list of clients by the way? Where has the FBI taken action to investigate Hunter Biden for acts of corruption in Ukraine? The son of Joe Biden was put on as the head of a foreign company's board in exchange for funding from our government, a clear example of a quid pro quo. Yet it was President Trump who was impeached for attempting to investigate shady activity by Hunter Biden. The American people are hurting due to the fact that we are without an honest government. It has become clear that the FBI, as well as the January 6th committee, act with political malice. They relentlessly defame President Trump with their clear political motives because he was willing to stand up against the corrupt swamp that is the DC deep state.
It is disturbingly wrong for this to happen to anyone in the United States, and if they can do this to President Trump, imagine what they can and will do to you. The FBI has already carried out a raid on the home of former gubernatorial candidate Ryan Kelley in front of his family over 500 days after January 6th for alleged misconduct and misdemeanor charges. The FBI was also accused of entrapping individuals in the Governor Whitmer kidnapping plot, which if true, would mean their corruption has extended into our great state of Michigan.
In the coming days, I will begin exploring what actions can be taken by the Michigan Legislature, not only to urge Congress to investigate the FBI but how we can rein in the powers of this heinous agency. I call on my colleagues, and all freedom-loving Americans, to stand with me in denouncing the atrocities that have been committed and seek legal action against the corrupt figures within the FBI."
###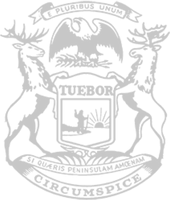 © 2009 - 2023 Michigan House Republicans. All Rights Reserved.
This site is protected by reCAPTCHA and the Google Privacy Policy and Terms of Service apply.