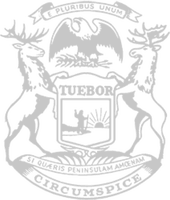 Rep. Bollin: Lawsuit moving forward highlights need to update state voter rolls
State Rep. Ann Bollin today issued the following statement after a U.S. District Court refused to dismiss a lawsuit filed against Secretary of State Jocelyn Benson by the Public Interest Legal Foundation (PILF) alleging Benson failed to remove dead people from the state's voter rolls:
"State and federal law requires the Secretary of State to properly maintain our official voter rolls – yet two separate audits have shown that Secretary Benson's office is failing on that front.
"This lawsuit alleges that nearly 24,000 names on the rolls belong to people who have been dead for five years or more. That's significant. And it's exactly why we have been working on several legislative reforms to make certain the qualified voter file gets cleaned up – legislation the governor has vetoed.
"This week's ruling is a crucial victory that allows the PILF v Benson case to advance to discovery, something Secretary Benson fought against. It will help shed even more light on the Secretary of State's practices for maintaining our voter rolls."
###
A 2022 report from the independent, nonpartisan state Auditor General revealed serious concerns about the integrity of the state's official voter rolls. The audit recommended that the state correct discrepancies created by inaccurate addresses and deaths. The same concerns were flagged in a 2019 performance audit, but the Secretary of State's Office failed to take action to correct the problem.
In April, Gov. Gretchen Whitmer rejected House Bills 4127-28, which would have established a procedure to ensure the state's qualified voter list is up to date and accurate.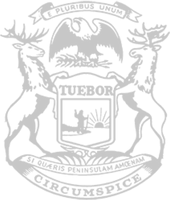 © 2009 - 2023 Michigan House Republicans. All Rights Reserved.
This site is protected by reCAPTCHA and the Google Privacy Policy and Terms of Service apply.