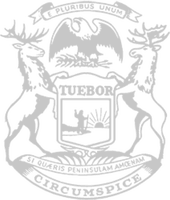 Rep. Beson: Services, savings in budget will benefit the people of Michigan
Boys and Girls Clubs, park in Bay County to receive funding
A balanced, bipartisan state budget to support critical efforts such as police and roads, which was approved by state Rep. Timmy Beson and the Michigan Legislature earlier this month, became law today.
The general budget, contained in House Bill 5783, will fund state government for fiscal year 2023, which begins Oct. 1, while saving billions of dollars for possible tax relief. The school aid budget, contained in Senate Bill 845, was signed into law last week.
"The bipartisan budget funds our schools, fixes our streets, and keeps us safe," said Beson, R-Bangor Township. "These services benefit the people of Michigan. So will the billions of dollars our budget saves, which can bring people tax relief."
Beson secured $400,000 to help the Boys and Girls Clubs of the Great Lakes Region improve its facilities to serve young people in the community. The community organization is planning a variety of building and grounds projects, such as improvements to athletic facilities, technology, and the kitchen, and the grant will help support the efforts.
"At Boys and Girls Clubs, kids in Bay County enjoy great after-school and summer activities," Beson said. "Better facilities will be put to good use by young people as they learn, grow, and have fun."
Funding for another Bay County project is included in Senate Bill 1028, which the Legislature and governor also approved. The legislation supports land acquisition and development projects using the Natural Resources Trust Fund, which collects revenue from the development of minerals on state land — not general tax money. Herbert W. Steih Memorial Park in Monitor Township will receive $269,400 to help expand access to the Kawkawlin River and enrich the visitor experience with a canoe-kayak launch, paths, a pavilion, benches, and informative signage.
"Without using taxpayer dollars, these funds will support Herbert W. Steih Memorial Park," Beson said. "Park visitors will have new ways to enjoy the Kawkawlin River and the surrounding area."
Strategic investment, saving, and debt reduction in the budget will conserve resources entrusted to the state by Michigan residents. The plan preserves billions of dollars that can be used to offset relief for Michigan taxpayers. Already this year, the Legislature has approved multiple bipartisan tax relief plans — a gas tax pause and two proposals for income tax relief — but the governor vetoed all three efforts. A $180 million deposit will bring the balance of the state's "rainy day fund" above $1.5 billion, and the plan puts down a total of roughly $2.6 billion to reduce the debt of public retirement systems, including for local government employees, educators and school staff, and the Michigan State Police.
On top of regular police funding, additional support will help state and local officers protect people throughout Michigan and form relationships in the communities they serve. The budget provides $30 million to help meet critical staffing needs in public safety departments by funding cadet salaries and scholarships for police academies. To help bring law enforcement and community members together, $16 million will support community policing initiatives, and $7.5 million will replicate Detroit's successful Police Athletic League in other communities, helping foster relationships between police and local residents. Beson also highlighted the important work by the Michigan State Police in administering OK2SAY, the student safety initiative that accepts confidential tips about possible crime or harm related to students and schools.
The budget will continue supporting repairs for roads and bridges in Michigan, building on a $4.7 billion plan passed in March, which funded roads, bridges, dams, broadband equipment, and other infrastructure. The increased Department of Transportation budget distributes greater funding to local road agencies.
Beson, a former board member for Bangor Township Schools, praised the record school aid budget to educate Michigan students, which increases the equal per-pupil foundation grants, bolsters support for special education and at-risk students, and reinforces critical school safety efforts, while helping address learning loss.
###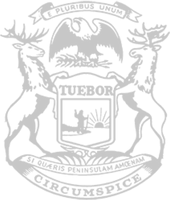 © 2009 - 2023 Michigan House Republicans. All Rights Reserved.
This site is protected by reCAPTCHA and the Google Privacy Policy and Terms of Service apply.