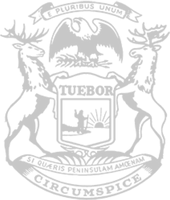 Rep. Berman votes to approve citizens' initiative, repeal unconstitutional law
In a House vote to approve the Unlock Michigan petition, state Rep. Ryan Berman supported the repeal of an unconstitutional law used by Gov. Gretchen Whitmer to impose onerous restrictions on the people of Michigan during the COVID-19 pandemic.
"The Michigan Supreme Court emphatically ruled that the governor cannot exercise emergency powers forever," said Berman, of Commerce Township. "The constitution must guide our actions in government, and Gov. Whitmer's emergency powers regime ignored clear, constitutional guidelines that the governor cannot function as a one-person Legislature. The unconstitutional law she used must be repealed, and I proudly support Unlock Michigan to get the job done."
The Unlock Michigan citizens' initiative repeals the Emergency Powers of Governor Act of 1945 (EPGA), which the Michigan Supreme Court ruled unconstitutional in October 2020. Until that point, Whitmer had used the law to issue pandemic restrictions indefinitely on her own, without the Legislature.
Unlock Michigan, a citizens' initiative signed by over 460,000 Michigan residents, proposed the repeal of the EPGA. The Senate already approved the measure last week. Under the Michigan Constitution, citizen-initiated petitions are enacted into law if passed by majority vote in the Legislature, and the Unlock Michigan repeal will take effect without needing the governor's approval.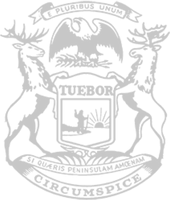 © 2009 - 2023 Michigan House Republicans. All Rights Reserved.
This site is protected by reCAPTCHA and the Google Privacy Policy and Terms of Service apply.