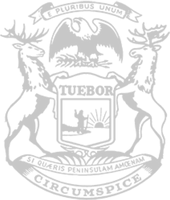 Rep. Berman: Plan would hold government accountable for failure to confront sexual misconduct
RELEASE
|
September 30, 2021
Anderson survivors, Berman testify before House panel
State Rep. Ryan Berman today testified before the House Oversight Committee in support of his bipartisan plan to make governmental agencies and employees civilly liable for failing to address sexual misconduct.
The legislation was introduced following revelations of repeated abuse by Dr. Robert Anderson of the University of Michigan. In addition to Berman's testimony, the committee heard from survivors of Anderson's abuse, who shared their experiences.
"These survivors bravely shared their harrowing stories with the Legislature and the world," said Berman, of Commerce Township. "Their impactful testimony is a clarion call for legislative action, and we must not let them down."
The bipartisan plan makes two major reforms to provide justice for survivors. Berman's House Bill 4307 would specify that governmental agencies — including public universities — and employees cannot hide behind immunity to shield themselves from civil lawsuits if they failed to take action to prevent a known abuser from committing further criminal sexual conduct. HB 4306, introduced by state Rep. Karen Whitsett, would extend the statute of limitations in certain circumstances and give victims of criminal sexual conduct greater opportunity to sue.
"Our bipartisan plan will allow survivors of abuse to seek justice for their suffering," Berman said. "We cannot reverse the past, but we can help survivors obtain their day in court to seek justice for what they endured."
HBs 4306 and 4307 remain under consideration by the committee.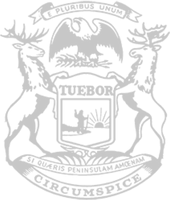 © 2009 - 2023 Michigan House Republicans. All Rights Reserved.
This site is protected by reCAPTCHA and the Google Privacy Policy and Terms of Service apply.