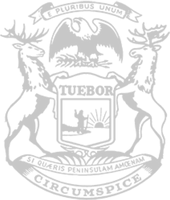 Rep. Berman: Governor waters down House police support plan
After Gov. Gretchen Whitmer announced a plan supposedly to help law enforcement, state Rep. Ryan Berman said her proposal was a similar, but weaker version of a plan Berman and fellow representatives proposed earlier this year.
"My Republican colleagues and I proposed a plan to make Michigan communities safer by giving stronger support to law enforcement," said Berman, of Commerce Township. "While I'm pleased the governor likes our ideas enough to claim them as her own, she weakened and watered down our plan in the process. Our comprehensive plan will help hire and keep police officers in all of the state, but Gov. Whitmer only wants to assist a few select communities."
In May, Berman, Speaker of the House Jason Wentworth and other Republican state representatives announced the Stronger Support for Safer Communities plan to help retain and recruit law enforcement officers in Michigan. The legislators proposed assistance for programs such as police academy tuition assistance, a work-study program for prospective recruits, training for current officers, mental health services for law enforcement and first responders, and a signing bonus for new officers.
Whitmer today announced a plan that similarly would address retention and recruitment, officer training and mental health. The House plan would offer resources to any local law enforcement agency, but Whitmer's proposal would only aid a few parts of the state.
Berman has a personal background in law enforcement. He was previously a reserve deputy in the Oakland County Sheriff's Office and a special prosecutor, and he currently serves as a reserve police officer and an instructor in law enforcement tactics, in addition to his legislative duties.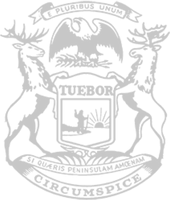 © 2009 - 2023 Michigan House Republicans. All Rights Reserved.
This site is protected by reCAPTCHA and the Google Privacy Policy and Terms of Service apply.