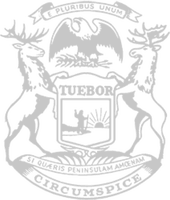 Rep. Bellino supports monumental House infrastructure plan
Rep. Joe Bellino today supported a historic plan in the House to fix roads, protect drinking water, upgrade parks and make other important improvements to state and local infrastructure.
"I am happy to help secure funds for Monroe County roads," said Bellino, of Monroe. "The components of this bill will greatly benefit the community we live in."
Other components of the $4.8 billion plan, which was approved by the House, include:
Safe, clean drinking water: A nearly $2 billion investment will help provide safe drinking water and "clean water" grants in Michigan communities – combatting PFAS, replacing lead pipes in Benton Harbor and other communities, establishing "healthy hydration" centers in schools, and improving sewer systems.
Dam safety: More than $300 million will help upgrade aging and obsolete facilities, with about $200 million headed specifically to the Midland and Gladwin county dams that failed in May 2020.
Road and bridge repairs: More than $380 million will assist state and local projects across the state. Additional resources will support airports and other transportation projects.
Parks and recreation: A $250 million investment will improve state parks and an additional $200 million will benefit new local parks projects.
Technology and energy: A $250 million investment will boost access to the broadband internet needed for work, school and everyday life. A $25 million investment will make low-carbon energy options like natural gas more widely available.
Community support and development: Local communities would receive $322 million in COVID relief and $46 million to protect against falling revenue that impacts critical local services. More support would be provided for affordable housing, along with mortgage and rent assistance.
###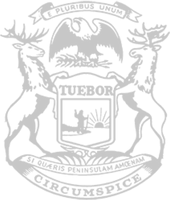 © 2009 - 2023 Michigan House Republicans. All Rights Reserved.
This site is protected by reCAPTCHA and the Google Privacy Policy and Terms of Service apply.