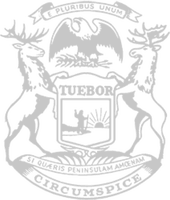 Rep. Beeler approves plan to slash taxes for working families, seniors
State Rep. Andrew Beeler, who serves on the House Committee on Tax Policy, today voted with the House of Representatives to approve a plan to reduce taxes for Michigan families today while expanding tax savings for seniors.
Beeler, R-Port Huron, voted to approve Senate Bill 768, which would provide an estimated $2.5 billion in annual tax relief.
"Inflation continues to creep, perhaps even leap, forward," Beeler said. "Prices are climbing as working families and seniors alike dig deeper into their pockets to pay the cost of living. Meanwhile, the state government is sitting on a taxpayer-funded nest egg, and the extra money available should be returned to the people who paid for it. Our plan extends real relief to the people of Michigan with a forward-thinking and family-focused tax cut."
Senate Bill 768 would reduce Michigan's individual income tax rate from 4.25% to 3.9%, reducing the burden on working families.
In addition to paying a lower rate, seniors 62 years and older would be able to exempt $20,000 of all income from the state income tax, or $40,000 for couples filing jointly. Eligibility for this exemption currently begins at age 67. The plan would further enable seniors to deduct retirement income — such as pensions, 401(k) plans and individual retirement accounts — not already included in the first exemption. This additional deduction would also allow up to $20,000 for individual filers and $40,000 for joint filers.
The plan would also allow parents to receive a child tax credit of up to $500 per dependent under the age of 19.
The vote continues Beeler's consistent support for reducing taxes for Michigan families. He recently criticized the governor for her "absurdly expensive" spending plan, which failed to include meaningful tax relief. Beeler also called recently for comprehensive tax reform to help Michigan families.
After earning bipartisan support in the House, SB 768 now heads to the Senate for consideration.
###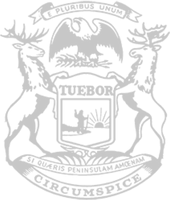 © 2009 - 2023 Michigan House Republicans. All Rights Reserved.
This site is protected by reCAPTCHA and the Google Privacy Policy and Terms of Service apply.