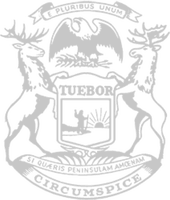 Governor putting government over people
By: State Rep. Pauline Wendzel
Last week, in the aftermath of St. Patrick's Day and during the opening weekend of the NCAA March Madness tournament, Governor Whitmer quietly announced that she had vetoed House Republicans' multi-billion-dollar tax savings plan.
The governor is hoping few people will notice since this news was tucked away on a holiday weekend, but the fact is that she turned her back on struggling families by blocking an estimated $2.5B in tax relief for working families and struggling senior citizens.
Senate Bill 768 would have kept a promise made to Michigan residents by reducing the individual income tax rate. It would have given parents a substantial child tax credit and helped seniors on fixed incomes weather skyrocketing inflation. Under our plan, the average family of four would have saved about $1200.
The governor also indicated she plans to veto the plan to suspend the state's tax on gasoline and diesel fuels for six months to provide immediate financial relief to Michigan drivers. Every Michigander is struggling with the price of fuel, inflation which is at a 40-year high, and bare shelves. The people of our state need help, and rather than writing a letter asking someone else to handle the problem as the governor did, my colleagues and I took action and provided real, actual relief. Under HB 5570, which passed with bipartisan support, drivers could have saved approximately $750 million between Apr. 1 and Sept. 30.
Michigan's budget has grown from about $56 billion in 2018 to a proposed budget of $74 billion this year. While Michiganders are struggling, it's immoral for the state to claim it can't afford to give residents a tax break and put more money back in their pockets.
The people of Southwest Michigan work hard for their money and deserve a voice in Lansing who will work just as hard to help them keep more of it. Despite the governor refusing to provide relief to Michigan families, I won't stop fighting to deliver for our families.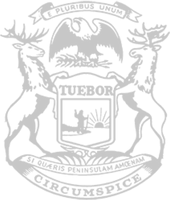 © 2009 - 2023 Michigan House Republicans. All Rights Reserved.
This site is protected by reCAPTCHA and the Google Privacy Policy and Terms of Service apply.